Visit the Celebrating Sanctuary Birmingham website for more information and to book.
You Cannot Walk Alone
There is a moment in Martin Luther King's historic 'I have a dream' speech when he turns his attention to the White people who, realising their destiny and that of their Black fellow
citizens was intertwined, joined in the movement for equal rights. "They have come to realise that their freedom is inextricably bound to our freedom," he said…… "We cannot walk alone."
This year for Refugee Week we will be reflecting this message - people from different communities and causes coming together to show support. Standing together and walking together with refugees.  There will be a series of Community Engagement projects with online activities and community walks across the city.
Refugee Week – World Music & Arts Festival
Live and Online Programme
 Monday 14th June
1pm - Refugee Week Online Launch event
Featured Artist Commissions Showcase
Eddy Aigbe, Didier Kisala, Germa Adan, Lauma Berza, Millicent Chapanda, Nifeco Costa & Ahmed Magare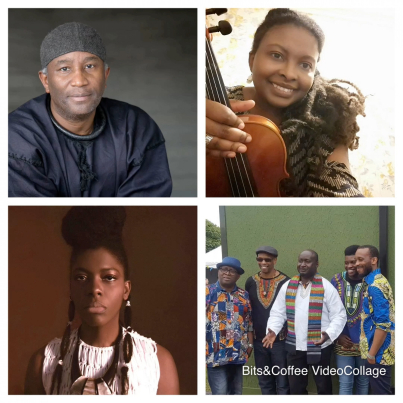 Tuesday 15th
1pm – Birmingham Opera Company & CSB Online Singing Workshop
with Millicent Chapanda & Mariana Rosa
8pm - Emerging Artists Showcase – Online presentation
Wednesday 16th
Featured Artists – Commissions and Profiles
1pm - Rihab Azar - Online presentation and workshop
Thursday 17th
1pm – Birmingham Opera Company & CSB Online Singing Workshop
with Sherry Fatemi & Mariana Rosas
8.30pm - Live Event at Centrala – Didier Kisala (Doors 7.30pm)
Friday 18th – Erdington Partnership
6.30 – 9pm Erdington Evening of Creativity - Oikos Cafe event
Community Performances
Millicent Chapanda
Hassan Salih Nour
(Limited invited audience - event will be livestreamed)
Saturday 19th – Live Event - In partnership with Mac
Refugee Week at Mac – Outdoor Arena 1- 6pm
Event 1 – 1-3pm (limited seating - admission between 12.30-1pm)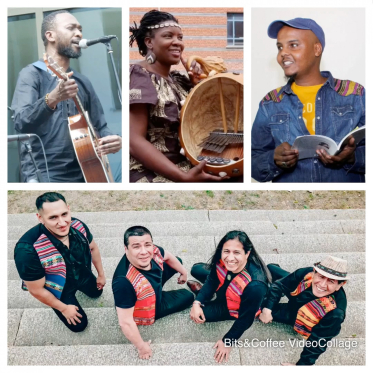 Patrice Naiambaa
Community Performances
Germa Adan
Nifeco Costa & Babock Djazz
Event 2 - 4-6pm (limited seating – admission between 3.30-4pm)
Patrice Naiambana
Community Performances
Kausary
Bumi Thomas
Sunday 20th
3pm – Online Finale Event – Performance by Kadialy Kouyate
Featured Artists - Watch again - commissions
Monday 21st – Live Event
"Voices From The Front Line" - Book Launch event
Cafe Sol @ The Warehouse Cafe
Partnership with Baobab Women's group book launch
Performance from Millicent Chapanda